Our Story
Our goal is to make every client feel welcome and pampered with our stellar customer service.
Professional Care
Our well trained staff are dedicated to giving our clients the best experience possible.
Flexible Hours
We offer flexible appointment times to fit the busiest of schedules.
We Love What We Do
We are committed to ensuring that every time you visit us, you are 100% satisfied.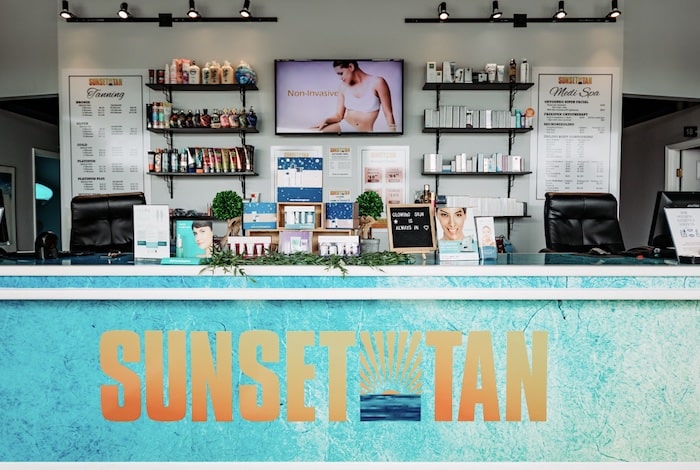 We care about skincare just as much as we do about colour, which is why we offer in-depth consultations for new clients.
We pride ourselves in stellar customer service, a spotless and ambient atmosphere as well as high-end products and services.
Sunset Tan is proud to be a Readers Choice Award-Winning tanning salon 5X over.
The lotions we offer at Sunset Tan are exclusively formulated to maximize your results while tanning indoors. We specialize in hypoallergenic lotions for sensitive skin. We also offer botanical lines, which are made from 95% natural organic ingredients—including paraben-free lotions!
The compounds found in our lotions are created using bold ingredients that will replenish any moisture and nutrients depleted during the tanning process.